A1 Highlands Ranch Tow & Recovery
What We Offer
A1 Highlands Ranch Towing offers a comprehensive range of towing and roadside assistance services in the area of Highlands Ranch. Whether you've been involved in an accident, your vehicle has broken down, or you simply need a jump-start or tire change, A1 Highlands Ranch Towing is there to help. We prioritize customer satisfaction and safety, ensuring that each service is carried out with professionalism and care. Additionally, we offer services such as lockout services, jumpstart services, and emergency EV charging to assist drivers in various situations.
TRUCK TOWING
Fast truck towing services to promptly and securely transport trucks of all sizes, ensuring their timely delivery and minimizing downtime for businesses and drivers.
MOTORCYCLE TOWING
Quick motorcycle towing to swiftly and safely transport motorcycles to their intended destinations with efficiency and care.
CHEAP TOWING
Affordable yet top-quality towing services to meet the needs of drivers seeking reliable assistance without breaking the bank.

JUMPSTART SERVICE
Quality jumpstart service for vehicles with dead batteries, providing a reliable solution to get them back on the road swiftly and efficiently.
EMERGENCY EV CHARGING
Efficient emergency EV charging for electric vehicles, ensuring a reliable and timely solution to keep EV drivers on the move with minimal disruption.
Lockout Service
Expert lockout service for individuals locked out of their vehicles, delivering skilled assistance to regain access quickly and safely, minimizing inconvenience.
HIGHLY-SKILLED TOWING EXPERTS
With a team of certified towing experts, we possess the expertise and experience necessary to handle a wide range of towing and roadside assistance tasks with confidence and professionalism.
EFFICIENT TOWING SERVICE
We provide efficient towing service to ensure prompt and reliable transportation of vehicles, minimizing delays and ensuring customer satisfaction.

EXCELLENT CUSTOMER SERVICE
Customer satisfaction is our top priority, and we treat our customers and their vehicles with the utmost respect they deserve. Our goal is to deliver a seamless and stress-free experience while ensuring your vehicle is back on the road promptly.
A1 Highlands Ranch Tow & Recovery
Quality towing in the Denver area can be found…provided one knows where to look. Lucky you, you've already found one in the form of A1 Highlands Ranch Tow & Recovery.
Seriously, congratulations. We've got the style, the tools, the technique, and most of all, the pure professionalism you need when it comes time for a tow.
When you call A1 Highlands Ranch Tow & Recovery, you get help with things like:
Tows

Jump starts

Lockouts

Winching

Tire changes

Wrecker service

24/7 Roadside assistance

Heavy duty towing
Douglas County has never seen a more thorough, enterprising, and friendly towing company. Give us a call at (720) 807-2555 when you need some help on the road.
What You Get From Quality Towing
Placing your trust in a reliable towing service comes with numerous benefits. To begin with, when you find yourself stranded on the side of the road, knowing that you can rely on a dependable company brings a sense of reassurance. A1 Highlands Ranch Tow & Recovery is available 24/7 and ready to assist you promptly.
Secondly, the need for a tow can arise unexpectedly, making it crucial to prioritize preparedness. Whether it's due to an accident or a vehicle breakdown, having a trustworthy towing service to call upon offers peace of mind, as help is just a phone call away.
Lastly, the true value of a reliable tow service becomes evident in situations that demand emergency roadside assistance. At A1 Highlands Ranch Tow & Recovery, we are dedicated to providing aid when faced with a flat tire, the need for jumper cables, or running out of gas. Our commitment is to liberate you from any predicament and get you back on the road, allowing you to see the world with clarity once again.
Areas We Service
Nowhere else in Colorado are you going to find towing quite so good as ours. We're fast, we're reliable, we won't do damage to your car, and we won't charge you a million dollars.
A1 Highlands Ranch Tow & Recovery is Douglas County's one-call place for towing needs large or small. So don't dig around online for someone better—there is no one better. We do it all, and we do it the right way.
Castle Rock
Parker
Highlands Ranch
Lone Tree
Castle Pines
Larkspur
Sedalia
Louviers
Franktown
Roxborough Park
A Tow For Every Vehicle
At A1 Highlands Ranch Tow & Recovery, we offer towing services for a wide variety of vehicles, encompassing cars, trucks, SUVs, motorcycles, and even electric vehicles. Ensuring the security of your ride is our top priority throughout the entire towing process.
Rest assured, our equipment is meticulously maintained, ensuring that your vehicle remains undamaged during both loading and unloading procedures. Our team is highly skilled and well-versed in handling various types of vehicles, including sleek sports cars that have a low profile on the road.
Operating 24/7, we are always prepared to assist you in getting back on the road at any time of the day or night. So, if your wheels ever break down, there's no need to feel stranded. Just give our expert team a call at (720) 807-2555, and we'll be there to help in no time.
Wrecker Service
Towing services encompass more than just addressing car troubles; we also offer assistance in unexpected incidents on the road. If your vehicle fails to start following an accident, it becomes crucial to promptly remove it from the road to ensure safety.
In such situations, our team steps in swiftly. Upon arriving at the scene, we assess the situation and devise the safest and most efficient approach to clear your car from the roadway. Additionally, we work in collaboration with you and your insurance company, handling any necessary paperwork, so you can seek reimbursement for the services provided.
While we hope you never find yourself in a wreck, if such an unfortunate event occurs, don't hesitate to give us a call. Within minutes, one of our skilled drivers will be there to provide the assistance you need.
Flatbed Towing
At A1 Highlands Ranch Tow & Recovery, we take pride in offering top-notch flatbed towing services, providing your vehicle with the best possible care during transportation. Our flatbed tow trucks are equipped to securely place your vehicle on a flat and stable platform, significantly reducing the risk of damage or strain during the towing process.
Our experienced and skilled drivers are well-versed in the necessary techniques to carefully load and secure your vehicle onto the flatbed with precision and care. This approach proves particularly advantageous for low-clearance vehicles, sports cars, or vehicles with special modifications. Rest assured, we place a high priority on the safety and protection of your vehicle, ensuring it reaches its destination in excellent condition. Just give us a call at (720) 807-2555.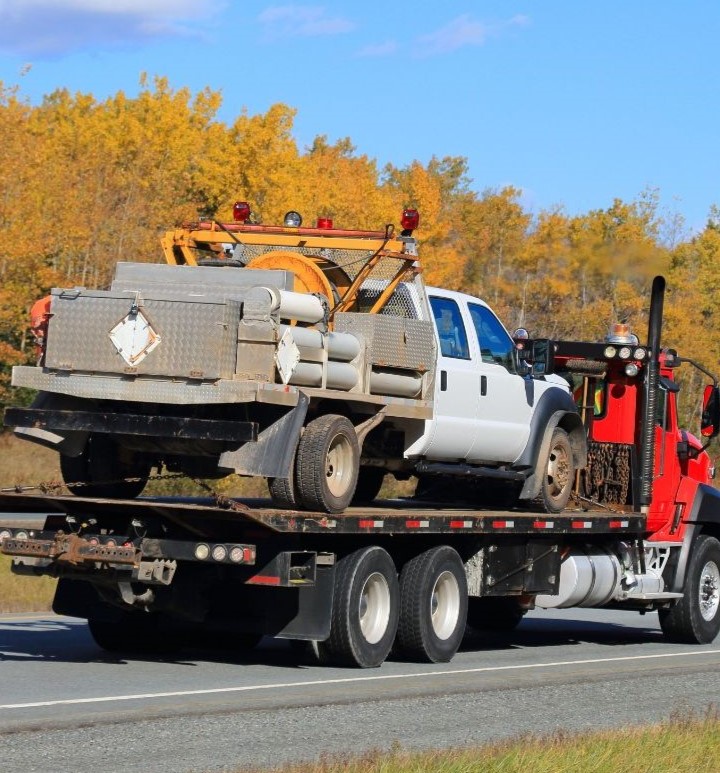 Heavy Equipment Hauling
Looking for a strong and dependable truck to handle substantial hauling tasks? Look no further! Our extensive fleet consists of powerful haulers, making it highly likely that we can provide the assistance you need. Whether it's transporting construction equipment, generators, or industrial machinery, these are among the routine operations we excel at.
Finding a reputable establishment like A1 Highlands Ranch Tow & Recovery, proficient in the safe and efficient movement of heavy equipment, is a rare gem. Make sure to keep our contact information readily available for your upcoming moving endeavors. We are here to help and ensure your heavy loads are handled with utmost care and professionalism. Just dial (720) 807-2555.
Winching
If your vehicle happens to find itself in a sticky situation (perhaps it took a wrong turn into a ditch or, let's hope not, someone's swimming pool), worry not! A1 Highlands Ranch Tow & Recovery is here to help get it back on the road. Our powerful winches are designed to extract automobiles from various challenging conditions, including mud, tight spaces between trees, and ditches. Heck, we can even winch your car out from the bottom of that swimming pool (though we hope the need never arises).
We thrive on tackling tough challenges. So, don't hesitate to give us a call, even if you believe your predicament is excessively complicated. Our commitment is to prioritize your safety and that of your vehicle, and we'll put in every effort to overcome any obstacles.
Serving the entire Douglas County area, our team is prepared to assist you with towing requirements of any size or complexity. It may sound like bold claims, but they are indeed true—we are always here to help, no matter the situation.
Emergency Roadside Service
Perhaps a tow might not be necessary after all. Some roadside troubles can be fixed right on the spot. And guess what? We offer precisely that kind of assistance. You can count on us for:
Jump starts

Battery changes

Tire changes
Rest assured, we may not be able to perform major tasks like ripping the engine out or giving you a full transmission overhaul, but we won't leave you stranded either. We're here to help you out of a tough spot and get you back on the road. For more details about our 24/7 roadside service, don't hesitate to get in touch with us today at (720) 807-2555.
Lockout Help
Have you ever experienced the unfortunate situation of locking your keys inside your car? There they are, tantalizingly hanging from the ignition, seemingly daring you to consider breaking the window as a last resort.
Instead of succumbing to the temptation of shattered glass, we strongly recommend reaching out to us immediately. Our services are efficient and affordable, specializing in retrieving your keys from the car. Even if the thought of breaking glass holds some allure (remember that Nick Lowe song?), we encourage you to opt for our assistance instead.
Equipped with advanced and sophisticated tools, our methods for gaining access to vehicles, both modern and vintage, almost always succeed. We stand prepared to help you unlock your vehicle, no matter the time of day or night.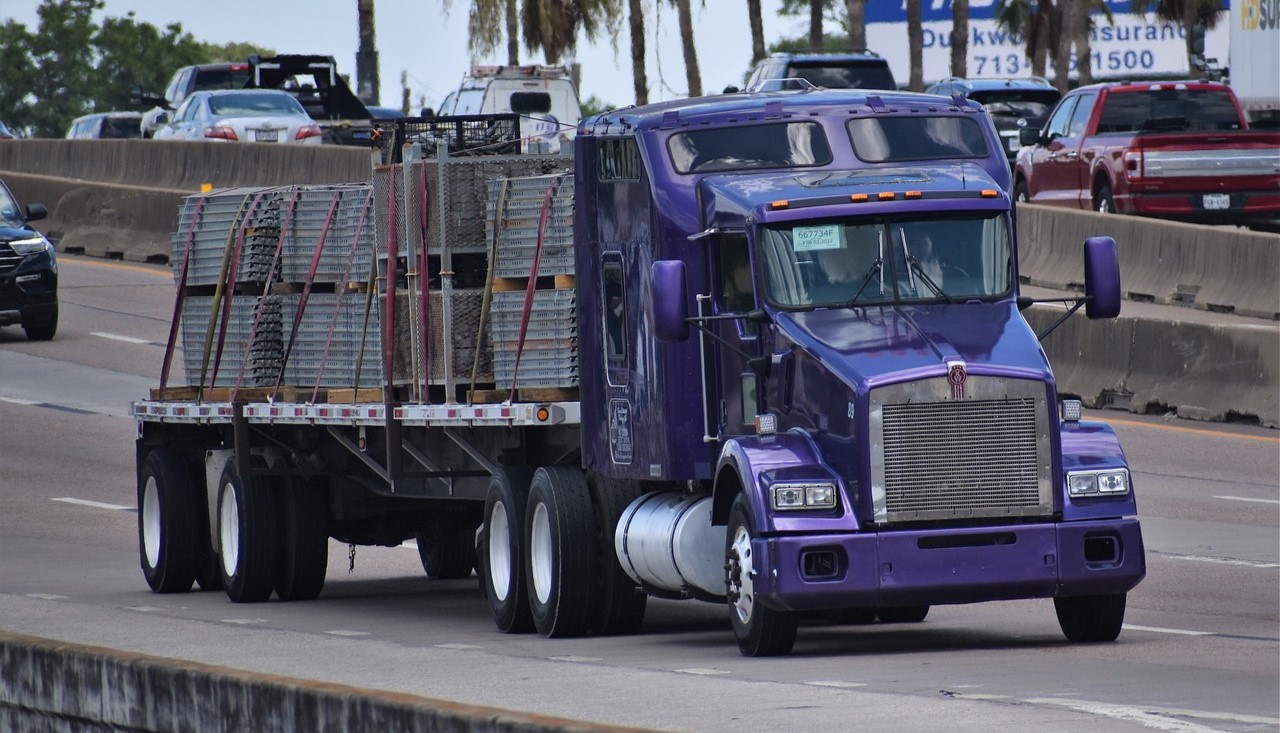 Heavy-Duty Towing
Our expertise covers a diverse range of commercial vehicles, including buses, delivery trucks, moving vans, and more. If you need reliable transportation services to move your vehicle from one location to another, look no further than A1 Highlands Ranch Tow & Recovery. We take pride in handling jobs of any size, whether they are small or large.
Understanding the importance of time as a valuable resource, we prioritize efficiency and promptness in delivering your vehicle to its destination. We recognize that every moment your vehicle remains out of service can lead to potential financial loss. Therefore, we are dedicated to expediting the process and getting your vehicle back on the road as quickly as possible.
For all your commercial vehicle towing needs, don't hesitate to get in touch with A1 Highlands Ranch Tow & Recovery. As a comprehensive tow truck service provider serving the entire Douglas County, we offer a wide range of services tailored to meet your specific requirements. Call us today at (720) 807-2555 and get free estimates now.
Junk Car Removal
So you've been collecting "project cars" for restoration…only you never quite got around to the restoring part of the deal. Now there are like five or ten hulks of rusted metal in the backyard, and your wife is getting more and more irritated.
We can clean things out. Our junk car removal service extends throughout the parish for other reasons, such as:
The car just doesn't run anymore

The car has sat unused for a long time and you can't sell it

The car has been in an accident and it's too expensive to restore

The car is no longer safe to drive
These things happen—and it's one of the reasons we're here. Our flatbed trailers work just fine for removing junk cars from your lot and getting them to a salvage yard. It's all part of the exemplary service you'll find at A1 Highlands Ranch Tow & Recovery. Call us at (720) 807-2555.
Satisfaction Guaranteed!
We are a dependable and efficient towing service that offers prompt assistance for a range of roadside situations. Our experienced team and well-equipped fleet ensure that you receive timely and professional help whenever you need it.
When my car broke down unexpectedly, they arrived quickly and provided efficient towing. The driver was professional and took great care of my vehicle. Their friendly service and prompt response really saved the day.
I was stranded with a dead battery, and their team came to my rescue in no time. The technician was skilled and had my car jumpstart swiftly. Their professionalism and excellent customer service stood out.
My motorcycle needed towing after an accident, and they handled it with utmost care. The team was understanding and made sure the entire process went smoothly. I admire their expertise and attention to detail.
Contact Us Today
A1 Highlands Ranch Tow & Recovery offers prompt and reliable towing and recovery services to ensure that you're never stranded for long, whether it's due to a breakdown, accident, or any other roadside issue. With a dedicated team equipped with the necessary tools and expertise, we can safely transport your vehicle to your desired location or provide other necessary assistance, all while prioritizing customer satisfaction. Our commitment to providing efficient and professional services makes us a trusted choice for all your towing and recovery needs. Call us at (720) 807-2555!