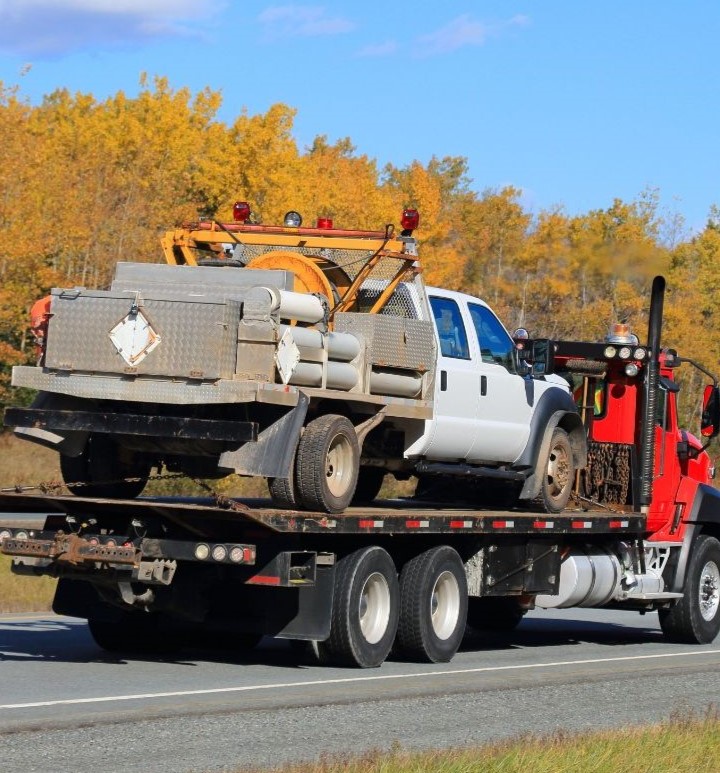 HIGHLY-SKILLED TOWING EXPERTS
With a team of certified towing experts, we possess the expertise and experience necessary to handle a wide range of towing and roadside assistance tasks with confidence and professionalism.
EFFICIENT TOWING SERVICE
We provide efficient towing service to ensure prompt and reliable transportation of vehicles, minimizing delays and ensuring customer satisfaction.

EXCELLENT CUSTOMER SERVICE
Customer satisfaction is our top priority, and we treat our customers and their vehicles with the utmost respect they deserve. Our goal is to deliver a seamless and stress-free experience while ensuring your vehicle is back on the road promptly.
A1 Highlands Ranch Tow & Recovery stands as your dependable ally, catering to all towing and recovery requirements throughout the Highlands Ranch area, which spans across the entire Douglas County, Colorado. As a devoted service provider, we consistently extend trustworthy aid to motorists facing emergencies. Our proficient drivers possess an intimate knowledge of the local landscape and are dedicated to delivering swift assistance, leaving no stranded motorist waiting.
Encompassing a vast service area, we serve fourteen towns within the Highlands Ranch region. Our assistance ranges from busy urban hubs to peaceful suburban communities, ensuring comprehensive coverage for all.
Count on us to happily serve the following towns:
Castle Rock

Parker

Highlands Ranch

Lone Tree

Castle Pines

Roxborough Park

Larkspur

Sedalia

Louviers

Franktown

Deckers

Perry Park

Greenland

The Pinery

Meridian



Rest assured, our skilled drivers possess an in-depth understanding of these areas, maneuvering the streets with unmatched expertise.
At A1 Highlands Ranch Tow & Recovery, we comprehend the unique nature of each towing and recovery situation. To meet diverse needs, we maintain a versatile fleet of tow trucks, meticulously customized for specific purposes. From flatbed tow trucks ideal for delicately transporting vehicles to wheel-lift tow trucks capable of securely towing sedans and smaller vehicles, we boast the appropriate equipment to handle any towing requirement efficiently and effectively. Our drivers undergo extensive training in operating these specialized trucks, ensuring the utmost care and professionalism when handling your vehicle.
We also acknowledge that vehicle emergencies can strike at any moment, often leaving motorists feeling stranded. Hence, we offer round-the-clock, 24/7 emergency roadside assistance at A1 Highlands Ranch Tow & Recovery. Whether you encounter a flat tire, a dead battery, or get locked out of your vehicle, our dedicated team is merely a phone call away. Swiftly, we dispatch our experienced roadside assistance professionals to your location, armed with the necessary tools and expertise to get you back on the road promptly and with ease.
At A1 Highlands Ranch Tow & Recovery, our dedication to ensuring customer satisfaction knows no bounds. We fully comprehend the frustration and anxiety that arise when stranded on the roadside, and that's precisely why we prioritize swift response times and efficient service delivery. When you reach out to us, you can have complete confidence that our drivers will arrive promptly and work diligently to resolve your situation with the utmost care and professionalism.
We take great pride in being a trusted and reliable towing and recovery service in Douglas County. Our drivers are not only seasoned professionals but also friendly and empathetic individuals who genuinely grasp the challenges you may be facing. Beyond delivering efficient service, we strive to offer peace of mind and support during what can be a trying time.
Whether you require a tow, emergency roadside assistance, or any other automotive recovery service, you can trust A1 Highlands Ranch Tow & Recovery to be your dependable partner. With our profound knowledge of the local area, diverse fleet of tow trucks, and unwavering commitment to exceptional customer service, we stand ready to assist you whenever the need arises. Reach out to us at any hour, and allow us to help you get back on the road safely and expeditiously.
Contact A1 Highlands Ranch Tow & Recovery at (720) 807-2555.
Satisfaction Guaranteed!
We are a dependable and efficient towing service that offers prompt assistance for a range of roadside situations. Our experienced team and well-equipped fleet ensure that you receive timely and professional help whenever you need it.
When my car broke down unexpectedly, they arrived quickly and provided efficient towing. The driver was professional and took great care of my vehicle. Their friendly service and prompt response really saved the day.
I was stranded with a dead battery, and their team came to my rescue in no time. The technician was skilled and had my car jumpstart swiftly. Their professionalism and excellent customer service stood out.
My motorcycle needed towing after an accident, and they handled it with utmost care. The team was understanding and made sure the entire process went smoothly. I admire their expertise and attention to detail.